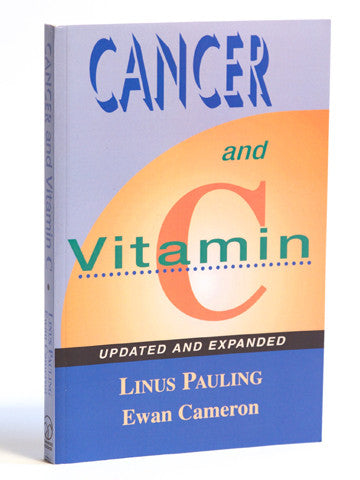 Cancer and Vitamin C
Cancer and Vitamin C
A Discussion of the Nature, Causes, Prevention, and Treatment of Cancer With Special Reference to the Value of Vitamin C, Updated and Expanded
Cancer and Vitamin C explains in plain language the nature and known causes of this disease. It also weighs the value and limitations of various modes of treatment: surgery, radiation, chemotherapy, hormones, immunotherapy, and a number of unorthodox ones. The value of vitamin C as an adjunct therapy is corroborated by detailed accounts of cancer patients who have derived varying degrees of benefit from vitamin C treatment.
Meet Linus Pauling & Ewan Cameron
LINUS PAULING, Ph.D., won the Nobel Prize for Chemistry in 1954 and for Peace in 1962.
EWAN CAMERON, M.B., Ch.B., F.R.C.S. (Edinburgh and Glasgow), was Medical Director of the Linus Pauling Institute of Science and Medicine.
Paperback
278 pages
Publisher
Camino Books; Updated and Expanded edition (March 15, 1993)
Language
English
ISBN-10
094015921X
ISBN-13
978-0940159211
Product Dimensions
6.1 x 0.6 x 9.2 inches
---
We Also Recommend